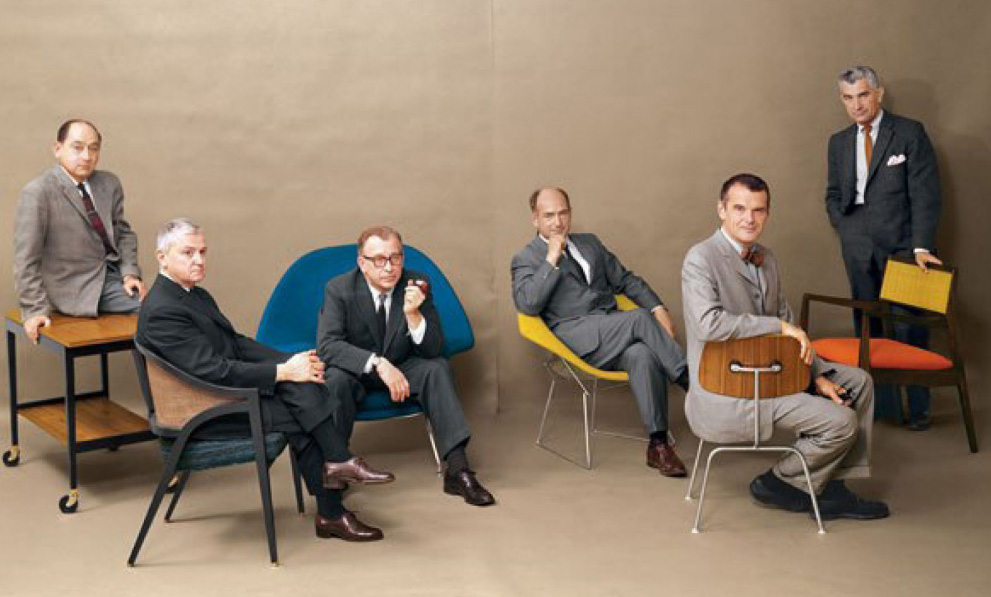 (from left to right) George Nelson, Edward J Wormley, Eero Saarinen, Harry Bertoia, Charles Eames, and Jens Risom featured in the July, 1961 Playboy magazine article "Designs for Living"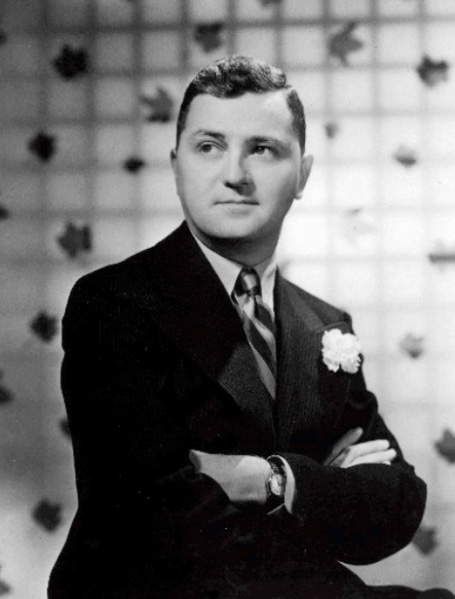 Rarely does a prominent designer collaborate with only one manufacturer. The DUNBAR and Wormley relationship lasted over 30 years. As such, Wormley's primary body of work is related to and owned by DUNBAR.
A leading American furniture designer for over four decades, Edward J Wormley possessed a personal flair for embracing modern trends without a total departure from historical influences. His ability to combine the finest materials with outstanding craftsmanship became the cornerstone of his design statement. Wormley's significant, personal contribution to modern design has earned him a position along side his noted contemporaries: Harry Bertoia, Charles Eames, George Nelson, Jens Risom, and Eero Sarrinen.
Edward J Wormley was born on December 31, 1907 in Oswego, IL, a small community west of Chicago. He attended the School of the Art Institute of Chicago from 1926 to 1928 and took his first job in the interior design studio at Marshall Field & Company department store. In 1931, he was recruited by DUNBAR and quickly became their Director of Design. Wormley's tenure as Design Director spanned over thirty years and is considered one of the most historically meaningful between a designer and manufacturer.
In His Own Words
"Furniture is needed for practical reasons, and because it must be there, it may as well be as pleasant as possible to look at, and in a less definable psychological way, comforting to the spirit."
"Modernism means freedom—freedom to mix, to choose, to change, to embrace the new but to hold fast to what is good."